January 19th, 2018 by admin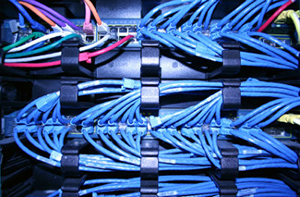 We can't stress enough how important planning is. Let us come out to your location and do an assessment of your current cable infrastructure. Is your cable more than 10 years old? If so chances are it can no longer support your current technology.
With advances in technology over the past decade, we find that customers that have patched or done partial updates to their cabling often experience jitter, packet loss, latency or congestion which cause performance issues. More recent technology upgrades have higher bandwidth demands, and you don't want to experience lag time when you are in the middle of an important presentation or on video conferencing with your clients.
Our staff is well versed in building codes and have handled both small and large scale installations across different industries. Our philosophy is to get the job done right the first time, and offer peace of mind knowing that the job we have done meets industry standards.
Learn more about our
services
.
Posted in: Services