After 33 Years, Curt Wiens Succeeds Bob and Linda Bennett at COMMWORLD of Kansas City – a Leading Telecommunications Company.
Robert E. Bennett, CEO and Linda K. Bennett, President of Gaither – Bennett, Inc. dba COMMWORLD of Kansas City announce the sale of COMMWORLD of Kansas City to Curtis L. Wiens - Member of Wiensco, LLC.
COMMWORLD of Kansas City continues as a leading telecommunications company under the leadership of Curt Wiens. The Bennett's follow their passion to help people "Live Your Best Life Now" with their new venture, CHANGES at LightSpeed.
Bob Bennett opened the company as Communications World of Kansas City on October 19, 1981. In February of 1982, Curt Wiens began working first as a contractor, then as an employee and most recently as Vice President. The Bennett's and Curt Wiens have worked together to create a company which has outlasted over 350 competitors in the Greater Kansas City area. COMMWORLD has won local and national recognition including the 25 Under 25 Award, the Kansas City Business Journal's top 25 Telecommunications Company list every year since 1983 and TOSHIBA's Platinum Dealership.
COMMWORLD of Kansas City will continue "business as usual" with the same product offerings including TOSHIBA, the same personnel and office location. The company will maintain the long tradition of providing the highest quality telecommunications equipment and services with expertise and customer care to support clients.
Bob Bennett commented, "Curt has been an integral part of the success of the company because he started with us at the age of 19 nearly 33 years ago. It was the right thing to do to have him become our successor. Linda and I have really been blessed to have him as well as our other dedicated employees. We wish Curt, his wife Cindi, his family and employees the absolute greatest success for 2015 and beyond."
"I want to thank Bob and Linda for their hard work and dedication to making COMMWORLD of Kansas City the great company it is for our clients as well as our employees," said Curt Wiens, the new owner of COMMWORLD. "I want to wish them the best on their next adventure."
Bob and Linda Bennett will focus on CHANGES at LightSpeed. After 33 years of owning a business and working together, plus countless hours of study, training and practice on the subject of stress, the Bennett's have become stress experts. The purpose of CHANGES at LightSpeed, is for Bob and Linda to Coach and Council clients to change their lives by releasing stress, changing limiting beliefs, taking control of fears and phobias and "Live Your Best Life Now". The Bennett's offer presentations to businesses and groups in addition to private sessions.
Data Backups – they're not just for Computers!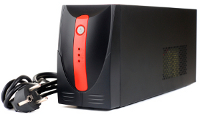 Today's business savvy owners and managers know the importance of backing up a computer system's data in case of a hardware failure or even a fire or flood. What sometimes gets forgotten is the fact that today's telecom systems also rely on data. If that data is corrupted or lost, it would require hours of manual restoration by a qualified technician and cause serious business operation delays.
Most of our Partner Protection Program clients already have backup services included in their Protection Plan. If you don't have the peace-of-mind of this protection, we would strongly suggest that you contact us immediately. We'll schedule a service order to have one of our technicians conduct a complete system backup.
The service will include:
Backup of all your phone and voice processing data
A thumb drive or other media with the backup data will be left on your site
A backup of the data files will be kept on the COMMWORLD Cloud
For customers without a Partner Protection Plan, this service will be billed at normal rates. Even better, ask us about the discount for our quarterly backup service.
Call today, don't take a chance!
Warning - Utility Scam Against Businesses

At 8:49 am on January 7th, one of the coldest mornings of the New Year, the call came into the COMMWORLD office. The caller identified himself as "James from KCP&L". He asked for Bob Bennett, but since Bob was not in, he spoke directly to Cindy who had answered the call. Cindy had pressed the record button on her phone so she could easily transfer the message to Bob.
The caller said the payment period for the electric bill expired that day, a notice had been sent on December 10th and due to lack of payment, the electricity to the building was scheduled for disconnection at 9:30 am if payment was not received by that time. He said Bob needed to call 816-984-2573 for Customer Service in the Disconnection Department.
The Bennett's were at home enjoying the 7th morning of their retirement from COMMWORLD. The message caught them both off guard. Records of payments were at the building and although he felt sure he had paid and he didn't remember getting a late notice, Bob began questioning his memory. He placed a call to the number.
A man answered, "KCP&L Customer Service". Bob explained the situation, but the man just reiterated that the power to the building was scheduled for disconnection at 9:30 if payment was not received by that time. Payment by credit card or by check over the phone were not acceptable. The only method of payment that would be accepted was a "Green Dot Money Pack" which could be purchased at a 7-11store. The Money Pack number would need to be called into the Disconnection Department at that same phone number by 9:30 to avoid leaving the people at COMMWORLD in the dark!
The Bennett's were questioning the validity of the situation all along, but they had to be sure. A Google search of the phone number revealed the truth. This was a scam. The phone number might change, but this utility scam against businesses has been around for a while. Another search uncovered a warning against giving a Money Pack number to unscrupulous people.
Bob reported the event to the police and he also called the number again. This time it was "James" who answered. Bob offered to make the payment directly to James if they could just meet in front of the Police Department. The answer was, "Sure," followed by a quick hang-up. Bob made one last call and received the message, "the Magic Jack customer is unavailable".
COMMWORLD Accepts Credit Cards

For your convenience, COMMWORLD Technicians are now equipped to accept credit cards. For those customers who prefer, the Technician can swipe your Visa or Master Card and accept payment while at your location. Credit card payments can also be accepted over the phone through the COMMWORLD office.
Technology Tidbits...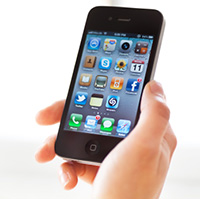 2015 Holds the Promise of New Technology
Here are just a few of the new types of technology we thought you would find interesting.
The First Family Robot - Your smartphone and tablet are designed for an individual to use taking you "out of the real world" to enter a code or open an app. The Jibo robot is relationship technology allowing you to access information and technology "while you stay in your life". The Jibo is an 11 inch tall stationary robot with human-like expressions and slight movement. The tracking camera identifies and follows people in the room offering suggestions for useful technology based on the person's activity. Jibo represents a shift toward the "humanization of technology".
Teaching the Tongue to "Hear" - Researchers at Colorado State University are working on a less invasive, less expensive alternative to a cochlear implant for hearing – impaired people. The technology uses a Bluetooth-enabled microphone earpiece along with a smart retainer that fits on the person's tongue, giving them the ability to recognize words. The concept is similar to a blind person using touch to recognize words by Braille. The brain learns to associate the various tongue patterns with the different sounds.
No More Lost Luggage - Lost luggage may be a thing of the past with Bluesmart Connected Luggage that connects luggage with your smartphone. You'll be able to locate your luggage anywhere in the world and receive notifications if it ends up too far away. You'll be able to control the locks remotely and weigh your bag from the handle. Plus, a built-in battery charger will allow you to charge mobile devices, so you won't need to search for an electrical outlet in the airport.
3D Printer Capabilities Expand - Just when we were getting used to the concept of 3D printing of plastic objects, the Voxel8 3D Printer is adding a new dimension. This printer uses conductive ink which dries quickly and can be embedded in other objects. The plan is to use this conductive capability to "print" hearing aids, wearable gadgets and drones.
"Virtual 8k" TV - The Sharp Aquos Beyond 4k Ultra HDTV adds another level to the bigger, faster, sharper game in TVs. They're using pixel-splitting technology to deliver "virtual 8k" with an effective resolution of 7,680 x 4,320. This will be one of the flagship models for Google's new Android TV platform.
Finally Ear Buds that Fit - If you've had a problem finding ear buds that fit "just right", OwnPhones Earphones may be the perfect solution. You'll take pictures of your ears and send them to the company via its mobile app. OwnPhones will use 3D printing to make each earphone fit your ears perfectly. Plus, each earphone is independently wireless so there are no cables needed to connect them to each other.
Better than a Crock Pot - Sous vide machines use water to slowly and evenly cook food at low temperatures over a long time. The food is sealed in a plastic bag retaining the moisture. The difference with Mellow Sous-Vide is that you'll be able to control it via your smartphone. This may be the crock pot of the future.
Universal, Real-Time Translator - Updates to Google Translate improve your ability to communicate in French, German, Italian, Portuguese, Russian, and Spanish via spoken or printed words. The Translate app lets you point your smartphone camera at a sign and see the translation immediately, with some limitations. A "Beware of Dog" sign translated to "Moody Dog". You can even use it without an internet connection. Microsoft's Skype has also announced that technology will be enhanced to automatically translate what people who speak different languages say so they can hold a conversation.
No More Head Bumps - Visually impaired people rely on guide dogs and canes to prevent tripping over objects on the ground, but until now there hasn't been a good way for them to avoid low hanging tree branches or a partially open garage door. Users of this Aerial Object Detection app will wear the smartphone like a necklace with the camera facing out. Motions sensors will track the user's speed and direction so the app can time an alert.
Be More Productive, from Anywhere - Toshiba's UCedge™ redefines unified communications with visibility and interworking across Toshiba phone systems and third-party devices — including selected smartphones, tablets, Windows® and Mac® computers. Toshiba's UCedge client empowers you to access unified communications from anywhere using a mobile or desktop device, with consistent features and functionality across devices. Contact us at COMMWORLD for details.
Source: http://www.theguardian.com/technology/2015/jan/09/new-products-technologies-ces-2015; http://www.pcmag.com/article2/0,2817,2425405,00.asp; " The Jibo" by Billy Baker, Popular Mechanics – December/January 2015; "Google Getting Closer To Universal, Real-Time Translator" posted by Dan Moren, January 14, 2015; "Smartphone App Helps Visually Impaired Avoid Low-Hanging Obstacles" posted by Nsikan Akpan, January 16, 2015; "Putting the words right in your mouth" By Loren Grush Posted January 14, 2015 http://www.popsci.com/prototype-retainer-could-help-hearing-impaired-hear-their-tongues; TOSHIBA LAUNCHES UCedge UNIFIED COMMUNICATIONS, December 16, 2014 By toshibatelecom