Are You Addicted to Your SmartPhone?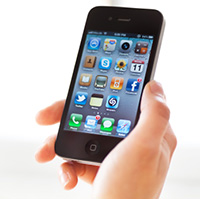 As of January 2014, 90 percent of adults in the U.S. have a cell phone, and 58 percent of us have smartphones. Our relationships with these phones are close and constant. The Pew Research Center confirmed what we already knew – we're addicted to them.
More than two-thirds of us check our cell phones for messages, alerts or calls even when the phone didn't ring or vibrate. Forty-four percent of us have slept with the phone next to the bed for fear of missing a contact during the night. And 29 percent of us describe our phones as "something we can't imagine living without."
If your connectivity is centered on your beloved smartphone, wouldn't it be great if that handy handheld device could double as an extension of your business phone system? It can.
Three FOUR Great Trade Up Promotions Extended
Toshiba and COMMWORLD of Kansas City have teamed up to bring you 3 – make that 4 – incredible Trade-Up opportunities to choose from whether you have an aging Toshiba, Panasonic, Nortel or Avaya phone system. You get special discounts plus trade in for your old phones!
Interested in Hosted VoIP, but don't want to give up reliability? Trade Up to Toshiba VIPedge™ Cloud-Based Telephone Solution - the most reliable hosted phone system available. Get FREE IP telephones for each phone you trade in!
Ready to go Pure VoIP with a state-of-the-art system installed in your office? Trade Up to Toshiba IPedge®. You get up to 50% off IPedge® user license with Toshiba's award-winning Call Manager!
Get the best of Converged VoIP and/or Digital. Trade Up to Toshiba Strata® CIX670™ On Premise, Converged Digital and/or IP Telephone System and get $50 Trade-In for each phone you trade in!
4. Now there's even a promo on the Toshiba Strata® CIX100™ On Premise, Converged Digital and/or IP Telephone System. You get $25 credit for each old phone you trade in.
Call us at 816-763-1100 or email info@commworld-kc.com to schedule a free consultation. We'll explain the differences between the technologies and help you decide which is best for your business. These offers are too good to last forever!

Some Things Never Change...
Local Service and Support is Critical
The other day, we received a call from the owner of another local Kansas City business. They needed help and didn't know where to turn. It wasn't our first call like this and it probably won't be the last.
This company was in trouble. They were losing customers including one was a major part of their business revenue. That KC business hadn't changed their product, pricing, people and service that had helped them win those customers in the first place. But now customers were complaining about such poor service and lack of response that were taking their business somewhere else.
So, what had changed? Their telecommunications.
They switched to a hosted VoIP system. Hosted VoIP could have been a good solution, but they didn't get the whole story to make the best choice and they didn't have a good company for local support.
The rest of the story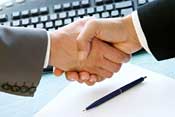 All the features they needed and more were part of the deal. They thought they wouldn't have to buy any equipment or pay for service calls. They could "manage" the system themselves. It looked like they would be saving thousands of dollars and getting more bang for their buck. It sounded really good, so they did it.
It was a little rough in the beginning. They discovered that their data network needed some beefing up to support voice. Of course, they did have to buy some equipment…IP phones, router, power bricks, etc. Their conference room phone and paging didn't work with the hosted system and faxing was a bit of a challenge, but they could overcome those things. On the whole, they were ok with their decision and were willing to put up with occasional static and poor call quality as minor irritations.
But then things changed. They were dropping calls, missing calls and missing messages to the point that customers were fed up. The telecom company they had originally signed up with was gone, the new company couldn't find a solution and eventually gave up.
The "brain" for a hosted system is housed elsewhere - maybe thousands of miles away. When there is a problem, it could be a lot of different things: on-site equipment, broadband connection, cabling, programming changes, off-site equipment, a change in the local data network, increased traffic on the network, etc. It takes expertise, training and experience on the particular system and coordination to trouble-shoot problems and find a fix.
The moral of the story – the company that you choose to be your telecom partner is still the most important part of the whole decision. Choose wisely.
Proven, Easy-To-Use Method to Eliminate Stress...
Schedule a Seminar, Workshop or Individual Session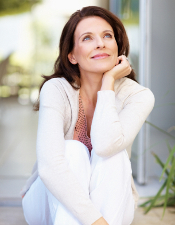 Stress in the workplace is a major problem for businesses. It shows up as poor performance, job dissatisfaction, absenteeism, industrial accidents, turnover, lawsuits, bullying and even workplace violence. The estimated annual cost to business is $300 billion. 83% of workers say they feel stressed out by their jobs.
A classic definition of stress is "any real or imagined threat, and the body's response to it." In other words, it's your body's reaction to your mind's perception and our perceptions are an individual matter.
Picking up the phone to make a cold call is the ultimate stressor for one salesperson, but another can easily make a hundred calls because he feels "it's just a numbers game." Taking on a management role is comfortable for one employee, but another with equal qualifications feels he isn't good enough to do the job and is overcome with stress. Business owners and managers experience the stress of making profits; satisfying investors; making payroll; following tax, EEOC, HIPPA and other legal requirements; keeping customers and employees happy and more.
To reduce stress in the workplace, first you have to understand how stress works and then learn easy-to-use methods to control and eliminate it. Start with a seminar or workshop tailored to your business or organization.
CHANGES at LightSpeed
816-761-5100
www.changesatlightspeed.com
info@changesatlightspeed.com
0% Financing Promotion
Are you thinking about new technology, but don't want to tie up your cash?
Does a monthly payment on your operating budget make good sense for your business?
This Promotion may be the ideal way to get the telecom technology you need to stay competitive.
Example: You can get a $10,000.00 Telecommunications System (Purchase Price of the System with Installation) for just $277.78 per month for 36 months with a deposit of $555.56. (Taxes not included in example.)
Here are the Details:
36 month, Fair Market Value lease
Two advance payments (security deposit)
Documentation fee may apply
Minimum Transaction size: $5,000
Subject to credit approval
0% Financing
At the end of 36 months, you will have the option to purchase the equipment for its then fair market value, which will not exceed 15% of the initial quoted price. The security deposit will be credited toward the buyout amount.
If you decide not to keep the equipment, the security deposit will be returned to you at the end of the lease.
DIY or Full Service – the Choice is Yours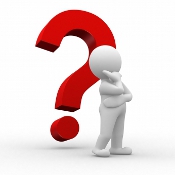 In the past, there were very few programming changes an end user could make on their business phone system. You needed an experienced, trained technician to do the job, or you were just asking for trouble. So, every time you hired a new person or moved people around in the office, you had to pay for a service call. (Thank you very much!)
Today's newest technology is designed to give you, the end-user, more control with various levels of system management tools for your main system administrator to the individual user. Typical programming changes are made easy, saving you time and money.
You still need the experts to design, program and install your telecommunications equipment; to make complex changes; and to provide service. But with the latest technology, now you have a choice for most programming changes... DIY or Full Service.
Announcing EMPA–
Toshiba's Super User Enhancement to System Management Tools
Toshiba is proud to announce the new Enterprise Manager Personal Administration (EMPA) Super User enhancement, enabling EMPA Super Users to administer other EMPA users' accounts. This gives the Super User the ability to remotely manage and program telephony and unified messaging features for Toshiba's VIPedge® cloud-based business telephone solution and IPedge® IP business telephone system.
"Toshiba's Super User feature was created in direct response to demand from our customers for expanded self-administration capabilities for their VIPedge and IPedge business telephone solutions," said Brian Metherell, VP/GM of TAIS TSD. "Super User puts feature control in the hands of authorized users so that their managers or colleagues can make changes immediately without the need to wait for help from the main system administrator."
TECHNOLOGY TIDBITS...
Twitter Was Born in a Missourian Brain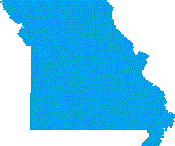 Twitter began in the mind of a kid born in St. Louis, Missouri in 1976. Jack Dorsey was interested in computers and communications and started programming while he was still in high school. He was curious about the technological challenges of dispatching taxi drivers, delivery vehicles and, who knows, maybe even telephone technicians. At age 15, he created dispatch software which is still used by some taxi companies. One might conclude, he was not your typical 15 year-old boy from Missouri.
Dorsey spent a short time at MU, transferred to New York University, and then dropped out before earning a degree. (Shades of Bill Gates, Steve Jobs and Mark Zuckerberg.) In 2000, he moved to California where he began offering his dispatch software on the web. That's when Dorsey's wheels really started turning. He imagined combining his dispatch software with instant messaging.
"He came to us with this idea: 'What if you could share your status with all your friends really easily, so they know what you're doing?'" said Biz Stone, a former executive of Odeo - a now defunct Silicon Valley company. Dorsey, Stone and Evan Williams, co-founder of Odeo, started a new company they named Obvious which later became Twitter.
On March 21, 2006, Jack Dorsey posted the first tweet: "just setting up my twttr."
Source: www.biography.com