3 Great Trade Up Opportunities You Won't Want to Miss...
Toshiba and COMMWORLD of Kansas City have teamed up to bring you 3 incredible Trade-Up opportunities to choose from whether you have an aging Toshiba, Panasonic, Nortel or Avaya phone system:
Interested in hosted VoIP, but don't want to give up reliability? Trade Up to Toshiba VIPedge™ Cloud-Based Telephone Solution - the most reliable hosted phone system available. Get FREE IP telephones for each phone you trade in!
Ready to go Pure VoIP with a state-of-the-art system installed in your office? Trade Up to Toshiba IPedge® On-Premise, Pure-IP Telephone System. You get up to 50% off IPedge® user license with Toshiba's award-winning Call Manager!
Get the best of both worlds — VoIP and Digital. Trade Up to Toshiba Strata® CIX670™ On Premise, Converged Digital and/or IP Telephone System and get $50 Trade-In for each phone you trade in!
Save even more on select models of Toshiba's latest IP telephones. You get 5 telephones for the price of 3 with your new IPedge® or CIX670™ system!
Call us at 816-763-1100 or email info@commworld-kc.com to schedule a free consultation. We'll explain the differences between the technologies and help you decide which is best for your business. These offers are too good to last forever. Promotions end March 31st and some restrictions apply.

Why upgrade your old phone system when it still works?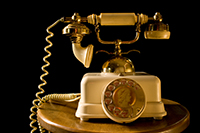 Because you're missing out on technology advancements that can improve productivity, profits and your customer's experience!
Manage the System Yourself— Make changes with the user-friendly browser based management tool. You won't pay for a service call when you can do it for yourself.
Unified Messaging - Get email, voice mail and faxes in one inbox for improved communication and organization. Treat voice mail messages and faxes like emails…forward, save in a folder, etc.
Mobility — You control when and how you get calls. Have calls to your office phone number find you on your cell phone. Make calls on your cell phone and send Caller ID information from the office so you can keep your cell phone number private. Use your Apple® or Android™ Smartphone as an extension on your office phone system.
Call Record — Managers can listen and critique sales or customer service rep's calls to help them improve effectiveness. Eliminate he said/she said by recording critical information. Record any portion or all of a call to make sure you heard it right and to help out your memory if it isn't as good as it used to be!
Unified Communications — Click to call from your contacts list. See if your co-workers are available or busy. Communicate quickly via Chat instant messaging. Integrate with customer relations management programs like Microsoft Outlook®, Salesforce.com® and Act®. Blend phone and PC/laptop/notebook into a powerful, multimedia productivity tool.
Do You Believe in Magic?
Politicians have tricks up their sleeves when it comes to the PPACA
Bob Bennett, CEO & Founder of COMMWORLD of Kansas City usually writes articles on Business Philosophy for KC Business Magazine. This time, his article takes on a political issue you may find thought-provoking.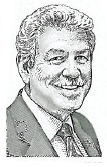 If the U.S. business community began operating with the same abusive philosophy as the present government, we will soon transform into a Third World country. The United States would function only on hope and "magic." ("Magic" meaning the art of producing illusions by sleight of hand legislation.) I say abusive philosophy because Congress' legislation (13 percent approval rating) seems to always be based on "Do not do as I do; do as I say." Matters that the legislators address by creating laws are almost always beyond the capability and expertise of the people writing those laws. If their laws were really good, politicians wouldn't constantly exempt themselves, their staffs and cronies from the encumbrances inflicted by those laws. Businesses, by law, are not allowed to enact those kinds of preferential policies in respect to employees and customers. Ironic, isn't it?
The government's philosophy assumes U.S. citizens are just too stilted and/or ignorant to make intelligent, safe and beneficial choices for their families or themselves. We're just not intelligent enough to choose the best self defense, health insurance, healthcare, housing, food, light bulbs, soft drink size, etc. Government's lawmaking dictates that citizens be enslaved for their own protection and, in turn, the laws allow the legislators to be protected from those they enslave.
Two of the definitions for slave on the Merriam Webster Dictionary Website are:
One that is completely subservient to a dominating influence
A person held in servitude as the chattel of another
The introduction of the Patient Protection and Affordable Care Act (PPACA) is truly a demonstration of political "magic." At the highest order, it illuminates what great "magicians" most politicians can be. The Merlin-like politicians in this administration are in the process of making healthcare—20 percent of our economy—disappear and be replaced with what? We don't know. They don't know. It must be voodoo "magic." Our government deftly uses sleight of hand, misdirection and illusions on a constant basis. The first illusion the PPACA created was to deceive people into believing that healthcare and health insurance are synonymous. That's misdirection "magic."
PPACA proposed to make affordable quality health insurance (not care) available to everyone and, at the same time, reduce the cost of that health insurance (not care). The administration announced that the PPACA would enable millions of people to access healthcare while reducing annual costs to families by approximately $2,500. That is already questionable "magic."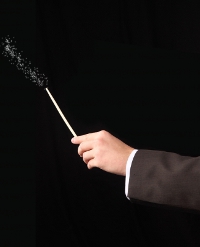 As part of the PPACA "Magic Act," the Department of Health and Human Resources has made more than half a billion dollars disappear, and in its place, an abusive website that doesn't work appeared. This is wasteful "magic."
Additional sleight-of-hand legislating by Congress includes its attempts to ban human- operated metal contraptions (a.k.a., guns) for causing nearly 31,076 deaths in the U.S. in 2010, 19,392 of which were suicides. At the same time, other human-operated metal contraptions (a.k.a., automobiles) were instrumental in 32,885 deaths with no estimate of any suicides and certainly no attempts to ban cars.
If the government is truly trying to protect U.S. citizens, why is this administration so insistent that everyone has access to a healthcare system that, according to the book "Death By Medicine," is noted for the deaths of nearly 800,000 or more people each year. The Health Affairs Blog recently revealed that the U.S. has moved from 24th place in 1999 to 49th place in the world for both male and female life expectancy. Now, we citizens are being forced to participate in what has become a bloated, corrupt, inept and greedy government and medical industrial complex. I see no effort to ban these entities that are causing such huge numbers of deaths of U.S. citizens.
Here's some sound business advice. In order to start a reputable and long-lasting business, you must first make sure that your main effort is to serve your constituency—your customers—honestly. Be open and provide goods and services that honorably equal the value of compensation that you receive from your clients. There should always be a rhythmically balanced interchange in order to attain a successful endeavor. If you model your business to function exactly opposite of how our government works, I see great success in your future. By the way, I do believe the current government is a "magical" entity. It just happens to be the type of "magic" with which the self-respecting and honorable businessperson wants no affiliation.
Out with the Old (Copper Wire) — In with the New (IP)... Not so Fast...
Analysis to help you decide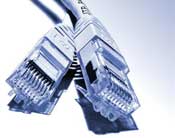 Last Thursday, January 30th, the Federal Communications Commission unanimously approved a request from telecom carriers which moves the U.S. closer to an all Internet Protocol (IP) network. This decision allows experiments using IP delivered over coaxial cable, fiber or wireless networks with the goal of replacing traditional, in-place copper wire based facilities. The movement started with AT&T's request in late 2012 to begin testing for a transition to all IP networks.
These telecom carriers argue that maintaining the copper wire infrastructure while they are investing in high speed broadband networks is too expensive and they want to abandon the copper.
At the same time, some carriers are breathing new life into in-place copper wiring with EoC — Ethernet over copper. Since EoC uses existing copper telephone wire, it is much more affordable than digging trenches to run fiber, for example. There are distance limitations like with DSL. The further away from the Central Office, the less speed you can get. Plus, not all Central Offices are equipped to handle EoC.
COMMWORLD experts will conduct an analysis of your telecom / internet needs and the options available to make sure you're getting the best service at an affordable price. Call us at 816-763-1100 or email info@commworld-kc.com for more information.
UMKC's Bloch School of Management wins another National Award
The United States Association for Small Business and Entrepreneurship has recognized the Regnier Institute for Entrepreneurship and Innovation as the 2014 National Undergraduate Entrepreneurship Model Program.
Bob Bennett, CEO and Founder of COMMWORLD of Kansas City earned his MBA and BBA at UMKC and has served on the Bloch School Dean's Advisory Council for five years.
1200-1400 Year Old "Phone"...
Forgive us Alexander Bell, but there's an older phone in the Smithsonian.
Between 1200 and 1400 years ago, a skillful and inventive people called the Chimu lived in Northern Peru. They had no written language, but were very innovative. The Chimus developed what might be called the earliest version of the "telephone". It was based on the same "technology" that you probably tried as a kid — 2 tin cans with string in between.
The Chimu's version was made of two resin-coated gourd receivers instead of orange juice cans. There were hide membranes stretched and stitched around the bases of the gourds and 75 feet of cotton twine cord between them. An example of that ancient telephone still exists in the Smithsonian collections.
At age 10, my next door neighbor, Margo and I tried to make our own phones. All we could hear through the orange juice cans was muffled yelling from her bedroom window to mine and back. I think we failed to create a working communication device like the Chimus because we didn't have any animal hides or maybe we just didn't pull the string tight enough.