Are you old enough to remember 1981?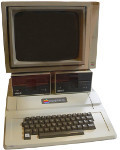 The U.S. was in a deep recession, the annual inflation rate was 10.35%, Egypt's President Anwar Sadat was assassinated by Islamic extremists, the term "internet" was first mentioned, Microsoft released MS-DOS and Bob Bennett opened Communications World of Kansas City aka COMMWORLD of Kansas City.
October 19, 2013 marked COMMWORLD's 32nd Anniversary in business with the same local owners and partnering with the same major manufacturer — Toshiba. At 330, we stopped counting the number of competitors we've outlasted. Our team averages 25 years of experience and expertise with COMMWORLD. We're still servicing and supporting customers with Toshiba phone systems we installed in the 1980's. To say that we are unique in the telecom industry is an understatement!
We feel very honored and grateful for the loyal clients, team members, vendors and friends who have helped make this possible. After 32 years in the ever-changing telecommunications industry, COMMWORLD is ready for the future. We look forward to continuing to strengthen these relationships while we also create new ones.
With Our Sincere Thanks,

Linda Bennett, President
Bob Bennett, CEO & Founder
Unified Communications increases sales and improves customer experience...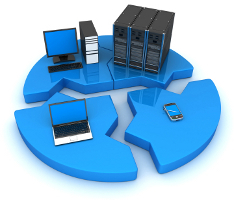 Technology gurus claim that Unified Communications increases sales and improves the customer's buying experience. Ever wonder how? Here's one example.
Dick's company sells widgets. He is trying to land a major widget account at Jane's company.
Dick opens the Unified Communication (UC) Client on his laptop and places a call to Jane's direct number on her desk phone. Since he spends much of his day on calls, Dick prefers using his laptop and headset instead of a desk phone.
Jane is running late for the scheduled call with Dick. She is just returning to her office when she gets the call on her cell phone through the "Find-Me, Follow-Me" feature.
They talk while she walks to her desk and then she and Dick conduct their meeting through Meet-Me Conferencing and Web Collaboration. In real time, Dick shares a list of benefits of his widgets and a schematic of the widget so he and Jane can see and discuss how it would meet her needs better than the competition.
During the call, a question comes up for Jane's manager. Using her Presence and Instant Messaging she sees that her manager is available to chat. She immediately gets the answer she needs and approval to make the purchase.
With her concerns met and approval from her manager, Jane places a big order for widgets. Since Dick is a skilled salesperson, he offers Jane a special discount in return for any referral that purchases widgets within the next six months.
Because her experience with Dick has been so positive, Jane is happy to use her Customer Relations Management (CRM) and UC Client Outbound Dialing to contact Sally who purchases widgets for another company. Jane makes the recommendation and tells Sally that Dick will look forward to her call when she needs widgets.
Five months later, Sally calls Dick. His Customer Relations Management (CRM) application lets him know who is calling, a note reminds him Sally was referred by Jane and he is prepared to handle the sales call professionally.
With a great new prospect added to his list, Dick kicks back and takes a few minutes to view his dog, Spot via the IP Camera at the doggie daycare. Watching the dogs play lowers Dick's stress and gets him ready to make more sales calls.
Unified Communications brings independent communications applications together to improve the caller's experience, sales, customer service and business efficiency.
What kind of first impression does your company give?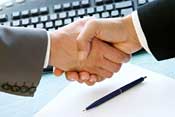 A cheerful, well-trained Receptionist can make a positive first impression for your company. However, answering calls with an Auto Attendant has become an accepted way of doing business, too. It is economical, efficient and professional if it's done right and a disaster if it isn't.
Here are six simple, concise and effective tips on Auto Attendant Basics — the right way.
Don't miss this Tax Deduction...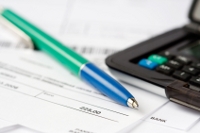 Telecommunications equipment, office furniture, office equipment, certain vehicles, etc., qualify for the Section 179 Tax Deduction. Qualified property must be placed in service by December 31, 2013, so you need to act now to take advantage of this opportunity!
Section 179 of the IRS Tax Code allows a business to deduct the full price of qualified property in the current year. Based on a 35% tax bracket, with the depreciation schedule deduction you save only 7% the first year, but with section 179 you save 35% the first year. That means more cash flow now when you need it!
For 2013, the deduction limit is $500,000. Some equipment leases will also qualify for this tax break!
We're technology experts, not tax experts, so please consult your tax advisor for details. This information is based on assumptions that may not apply to your business.
For more information go to www.irs.gov.
You may have a Call Center and you don't even know it...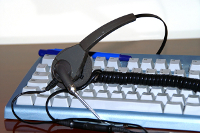 Your business may already have an informal call center if a group of people share the responsibility of handling calls. They might be customer service calls, sales calls or technical support calls. The right technology will increase the quality, efficiency and effectiveness of this process. At the same time, the productivity and motivation of the people taking the calls will improve.
There are many options for a Call Center. You choose what would benefit your business and the people handing the calls aka agents. Here are just a few options.
In a "Virtual" Call Center, agents can be located anywhere
Skills-Based Routing makes sure each call is handled by the most qualified person available at the moment
Management Reports determine staffing needs, agent effectiveness, Telco service needs, etc.
Call Recording for legal issues, to eliminate conflicts and for training purposes
Read more in the Report, Running a Small Call Center.
Is the time on your microwave still blinking?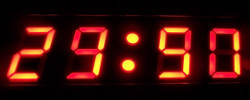 "Fall Back" Reminder
On Sunday, November 3rd at 2:00am, it's time to "fall back" again. It's a challenge to remember how to change the time on the clock, DVD player, microwave, car, etc. if it doesn't change automatically. Our newest telecom systems do make the change automatically.
COMMWORLD will proactively make sure the time changes are correct on equipment covered by our Partner Protection or Equipment Rental Plans. You don't even need to call us. The service is included and we'll happily take care of it for you.
If your business isn't a Plan member and you need help, call 816-763-1100 or email service@COMMWORLD-kc.com to place a service request to make the change.
Safety Reminder
Don't forget to change the batteries in smoke detectors at home and in your office. It's also a good time to change batteries in any uninterruptible power supply (UPS) or battery backup system which protects and supports your phone system, voice mail or data equipment. Be sure to change batteries at least every 3 years.
TECHNOLOGY TIDBITS...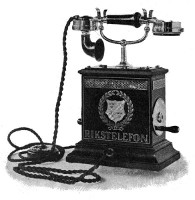 Would you believe it? The first car phone was developed in 1920!
W.W. Macfarlane used his ingenuity to create a "wireless telephone". It consisted of a box that weighed about 12 pounds which held the "inventor's mystery", three pieces of pipe standing erect on a board, plus telephone transmitters and receivers of the day.
Macfarlane sat in the back seat of an open convertible car. The chauffeur did the driving and a reporter and photographer were along to capture the event. Mrs. Macfarlane sat in the garage of their home.
All participants wore receivers so they could hear the conversation between Mr. and Mrs. Macfarlane. As the car traveled up to 500 yards from the garage, Macfarlane held the pipe apparatus in one hand and the telephone transmitter in the other. The couple spoke to each other and everyone in the car heard it clearly.
Just think. A phone that takes two hands to use and requires a chauffeur to do the driving could be the solution for distracted drivers that talk or text while driving.
Source: http://blogs.smithsonianmag.com