News Flash: Technology Giant Makes New Compatible with Old

That really isn't a "News Flash" for Toshiba. It's just "business as usual".
Telecom technology companies, including Toshiba, keep coming out with new hardware and software to deliver the latest capabilities. But once a new version is introduced, you can usually forget about getting updates for the old.
That's not the way Toshiba operates. It's called protecting your investment.
By adding a new IPedge Application Server to an existing Strata CIX system, you can add the latest applications including using your Smartphone as a Strata CIX Extension.
Read more on Toshiba's Blog...
Is your Cellular Carrier using you?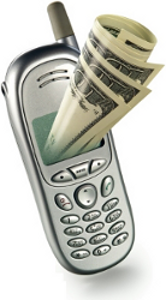 Your smartphone is full of juicy information about you... who you know, what you shop for, what apps you use, where you live, where you've been and where you are right now.
Cell phone carriers are looking for ways to turn your information into profits. Dan Hays, principal in Pricewaterhouse Cooper's communications and technology practice, states, "An interesting transformation is happening in wireless, in which consumers are no longer customers — they're the product."
The four major national carriers bundle your personal information with everyone else's and share that with third parties. So, at this point, the information shared is fairly generic, but it is of great interest to brands competing for your business.
IBM, Cisco and other companies have developed solutions which let the carriers know what is going on in their networks "real-time". That makes hyper-local, super-targeted advertising possible. Kelly Ahuja, general manager of Cisco's service provider mobility group said, "Network operators sit on a goldmine of data. We're going to help them capture and apply it." According to Ahuja, by 2016, targeted mobile advertising could be an $8 billion market.
If you're not into being "used as a product", the Better Business Bureau offers tips to limit the information shared with third party vendors.
BBB offers the following tips to help you limit what information is shared to third party vendors:
Opt-Out: All service providers have links and phone numbers for consumers to stop their information from being shared. Look for "Opt-Out and Opt-In" features to have your information removed from the "sellers" list. Inquire about their agreement with independent partners and contractors. Don't forget to research what the cell service provider does to protect your privacy.
Beware of Third Party Applications: Be aware that installing third-party applications, you may be giving consent for the third-party to access certain information stored in the cell phone. How that information is used is not the cell phone carrier's responsibility. It is based on the terms and conditions of the third party vendor.
Be Smart: Keep contact information simple. Don't include addresses or other details in the event you phone is lost or stolen. Erase sensitive text messages such as text service from Paypal or your bank. Delete the history of both sent and received messages. Disable GPS feature. It can be a battery drain but also tracks your whereabouts at all times.
Sources: http://wtvr.com/2013/02/26/cell-phone-companies-could-profit-from-your-personal-info/, http://www.bbb.org/blog/2011/11/cell-phone-providers-sell-customers-information/
Study Names Most Reputable Companies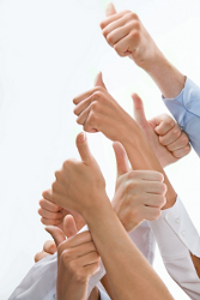 Take a look at the phone on your desk. If the manufacturer is Toshiba or Samsung, you'll want to read this...
Forbes has published the results of the world's largest study of corporate reputation. Again in 2013, both Toshiba and Samsung are among the top 100 on the list. Those names caught our eyes since COMMWORLD has been an authorized dealer for Toshiba for all of our 32 years in business and for Samsung for almost half of that time.
The study was conducted by New York based, Reputation Institute, which is recognized as the world's leading research and consultancy firm for reputation management. Founded by Dr. Charles Fombrun and Dr. Cees van Rie in 1997, the firm conducts the study annually to determine which companies have earned the most favorable reputations. 55,000 consumers participated in the 2013 study. Scores were based on "trust, esteem, admiration, and good feeling".
Congratulations to Toshiba and to Samsung. We're proud to represent these distinguished corporations.
Source: http://www.forbes.com
Special Promo - IP Telephones up to 40% Off *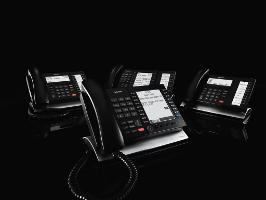 Toshiba IP5000 series telephones are built to withstand the rigors of any busy workplace. Since they're IP (Internet Protocol), that workplace could be the office, your home, the Lake or any location with a broadband connection. These phones work with all of Toshiba's IPedge and Strata CIX communication systems.
If you're using an old, out-dated phone system from the 1990's, we know you can still make calls. But it can't offer the newer capabilities that really help you grow your business and increase profitability.
Isn't it time to see what technology can do for you? Call us to schedule a "test drive".
* Discount offered with the purchase of a new IPedge or Strata CIX communications system.
HEMP is Taking Applications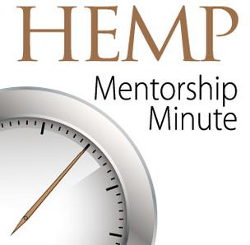 No, we're not smoking anything. Helzberg Entrepreneurial Mentoring Program (affectionately known as HEMP) is taking applications. Accepted Mentees are matched with a seasoned Mentor for the 3 year program. You'll attend valuable educational programs and be part of a supportive group of Kansas City's top entrepreneurs.
COMMWORLD of Kansas City is proud to a member of this prestigious group. If you're interested, please contact Linda Bennett at COMMWORLD (816-763-1100) for more information.
Acceptance guidelines include the following:
$1,000,000 annual revenue
Minimum 5 full-time employees
Display integrity
Desire to substantially grow the business
Must be majority owner and ultimate decision maker in the business
UMKC Bloch School of Management Rankings and Accolades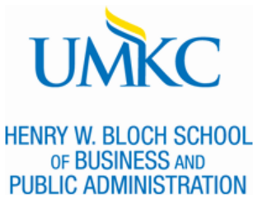 Bob Bennett, CEO & Founder of COMMWORLD of Kansas City earned his B.S and M.B.A degrees from the Bloch School. For nearly four years, he has served on the Dean's Advisory Council. The School is nationally and globally ranked in its entrepreneurship, accounting executive and public affairs programs.
Here are some of the reasons Kansas City can be proud of the Bloch School.
From the Bloch School website:
Undergraduate and Graduate Entrepreneurship Programs
The Bloch School's undergraduate and graduate entrepreneurship programs each moved up two spots in the 2012 Princeton Review rankings, ranking No. 12 and No. 19 respectively.
Nonprofit Management Emphasis
The nonprofit management emphasis in the Henry W. Bloch School of Management's Master of Public Administration program is ranked No. 15 in the nation, jumping 10 spots from its former ranking at No. 25 in the U.S. News & World Report "Best Graduate Schools in 2013."
Accounting Program
The Bloch School accounting program CPA pass rate is ranked among the top 5 in the nation in the category of medium-size programs by the National Association of State Boards of Accountancy CPA Candidate Performance Book, surpassing both Georgetown University and Cornell University (at No. 7 and No. 6, respectively). The average national pass rate for the CPA exam is 45%. The average pass rate for Bloch students is 73%.
Entrepreneurship Emphasis
The Bloch School's M.B.A. entrepreneurship emphasis area was named the national model program by the United States Association of Small Business and Entrepreneurship (USASBE).
Innovation Management
Driven by research from Bloch's outstanding entrepreneurship faculty, UMKC is ranked No. 1 in the world for innovation management research by a study in the Journal of Product Innovation Management, and is home to the No. 1 and No. 4 innovation management scholars in the world.
Entrepreneurship and Innovation
The Regnier Institute for Entrepreneurship and Innovation earned two top awards (out of only five total awarded) from the Global Consortium of Entrepreneurship Centers (a global panel of entrepreneurship program and institute peers) for: Exceptional Activities in Entrepreneurship across Disciplines and Outstanding Contributions to Enterprise Creation.
Source: http://bloch.umkc.edu/about-us/top-ranked.aspx
Technology Trivia Tidbits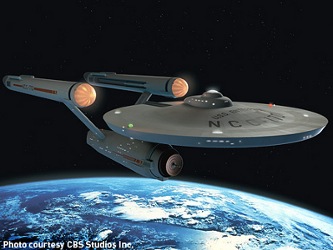 Star Trek Technologies Today
The new Star Trek movie sparks comparisons of Star Trek technologies to real technologies of today. Here are five Star Trek Technologies circa 2013.
Communicators — Captain Kirk's communicator was much like the flip phone and push-to-talk technology we used in the mid to late 1990's. Captain Picard's crew members wore communicators built into a badge which they simply touched to activate. (I have a pin that looks like one of those which I bought at the Las Vegas Star Trek exhibit.) Today's smartphones have more capabilities built in, but they do rely on transmission towers not available to the crews in space.
Replicators — When Captain Picard requests "Earl Grey Tea - hot", it only takes a second and the replicator door lifts to reveal his cup of tea. NASA has issued an initial grant of $125,000 to Texas-based Systems and Materials Research Corporation to develop a "universal food synthesizer". This 3-D printer will combine starch, protein and fat with flavorings, nutrients and colorings to create edible items in a variety of shapes. The first item on the astronaut's menu is pizza.
Phasers — Star Fleet's mission was to go where no man had gone, and their intention was to do no harm. Usually their phasers were set to stun rather hurt unfriendly aliens. Tasers have been in use since 1969. Like Star Trek's phasers, they are designed to stun and not kill, but unlike the phasers, they must come in contact with the opponent. A company called Applied Energetics has developed the newer technology so a true phaser may be a reality soon.
Tricorders — The tricorder was used for medical, engineering and scientific measurements including measuring oxygen levels, detecting disease and giving an analysis of a planet's environment. Today NASA astronauts use a LOCAD, a handheld device to measure for unwanted microorganisms like E. coli, fungi and salmonella on the International Space Station. Scientists at a university in England use a handheld device to monitor functions of the heart. Researchers at Harvard Medical School have developed a small device which uses MRI-like technology to inspect the body. This technology could eliminate the hide-and-seek of exploratory surgery.
Universal Translator — Enterprise crew members met a vast array of beings on their travels around the universe. Each had unique characteristics and language. Star Fleet Officers were smart, but even they didn't know all of the various languages spoken. They relied on the Universal Translator which would translate the words into English. Today the technology exists. You speak English phrases in and the device speaks the same phrase back in a specified language. The big difference is the Star Trek version could translate every language even if it had never been encountered before.
One Star Trek technology which isn't here yet and we're all waiting for is the transporter. I can't wait for this one. "Beam me up, Scottie."
Sources: http://www.howstuffworks.com/, http://www.ft.com/home/uk