Happy Holidays
As a communications company, our focus is on keeping people and businesses connected. We sincerely appreciate our connections with you - our customers, colleagues and friends.
Wishing you a Wonderful Holiday
and
a New Year filled with Peace, Health, Joy and Prosperity!
From Bob & Linda Bennett
and the COMMWORLD of Kansas City Team
Our office will be closed on:
Monday, December 24 & Tuesday, December 25
Monday, December 31 & Tuesday, January 1, 2013
COMMWORLD Technicians will be on call for emergency service as we have for all of our 31 years.
Play your "Holiday Greetings" on the right day...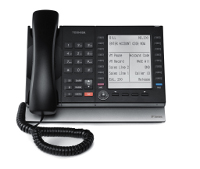 Be sure your Auto-Attendant / Voice Mail system is set up to play the right greeting during the holidays. Don't confuse your customers by playing "we're closed for the holiday" when you're actually open for business.
Newer systems may change automatically and if your equipment is covered by a Partner Protection or Equipment Rental Plan we'll take care of it for you.
If you need help, call 816-763-1100 or email service@commworld-kc.com to place a service request. Don't forget our offices will be closing too, so plan ahead.
Planning for 2013? We can help...
As business owners and managers plan and budget for 2013, technology is probably on the agenda. The right technology may bring many benefits including...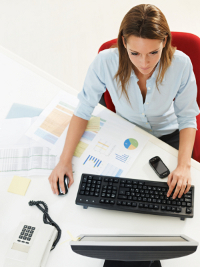 Increase efficiency and productivity
Get more done with fewer people and reduce payroll
Lower on-going expenses and increase profits
Provide tools and reports to help manage better
Protect people and property while reducing insurance premiums
Increase flexibility and mobility of employees
Improve employee health and satisfaction
Increase sales
Improve customer service
Enhance company image or brand
Improve communication
Reduce travel expenses
We can help determine which technologies will give your business "the best bang for your buck"! Call to schedule an informal meeting to discuss your business processes, needs and goals and how the right technology can help.
COMMWORLD of Kansas City sponsors KCMBA Annual Meeting...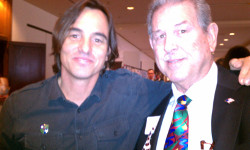 COMMWORLD of KC was proud to sponsor the Kansas City Metropolitan Bar Association's 128th Annual Meeting. The sold-out luncheon was on December 7th, Pearl Harbor Day, at the Downtown Marriott Hotel.
The featured speaker was Keni Thomas - an Army Ranger veteran, author and award-winning Nashville recording artist. Thomas recounted his experience in the 18-hour fire fight that was told in the highly successful book and movie, Black Hawk Down.
His inspiring message is one of courage and leadership which each of us can demonstrate in our lives. Here is a picture of Keni Thomas with our own veteran, Bob Bennett.
Fun Phone Facts...
Holiday Greetings from Mark Twain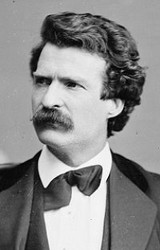 Missouri's favorite author, Sam Clemens (better known as Mark Twain) was an early adopter of the telephone. On March 10, 1876 Alexander Graham Bell and his assistant, Mr. Watson had finally invented a working telephone which could transmit the spoken word. The Bell Telephone Company began in July, 1877 and just 6 months later, Clemens had a telephone installed in his home.
In 1890, the great author was asked to write a Christmas greeting to be published in newspapers. On December 25th, that greeting which included a good-humored jab at Mr. Bell, appeared in the Boston Daily Globe.
"It is my heart-warm and world-embracing Christmas hope and aspiration that all of us, the high, the low, the rich, the poor, the admired, the despised, the loved, the hated, the civilized, the savage, may eventually be gathered together in a heaven of everlasting rest and peace and bliss, except the inventor of the telephone."
- MARK TWAIN
Some time later when he was asked about the comment on Bell, Twain was quoted as saying the following, "I had no intention of reflecting on the inventor of the telephone when I started to write. I intended to wish everyone a Happy New Year, with the exception of the Emperor of Russia ...Just then the telephone rang... and I went to the telephone and, as usual, lost my temper... I hung up the telephone in disgust and went back to my writing, and instead of the Emperor of Russia I put in the inventor of the telephone."
Source: Mark Twain, New Anecdotes, Jokes and Stories, edited by Cyril Clemens