Don't miss this Tax Deduction…

Telecommunications equipment, office furniture, office equipment, certain vehicles, etc., qualify for the Section 179 Tax Deduction. Qualified property must be placed in service by December 31, 2012, so you need to act now to take advantage of this opportunity!
Section 179 of the IRS Tax Code allows a business to deduct the full price of qualified property in the current year. For 2012, the deduction limit is $139,000, but it's set to reduce to "normal" in future years. It's anyone's guess what will happen in 2013 and beyond.
If you don't want to tie up cash, certain equipment leases will also qualify for this tax break!
Plus, there's a "Bonus Depreciation" of 50% in 2012, which is down from 100% last year.
Here's how it works on a $20,000 purchase…
Cost of Equipment, Vehicles, and/or Software:
$20,000.00
Total First Year Deduction:
$20,000.00
Cash Savings on your Purchase:
(assuming a 35% tax bracket)
$7,000.00
Lowered Cost of Equipment, Vehicles,
and/or Software after Tax Savings:
$13,000.00
We're technology experts, not tax experts, so please consult your tax advisor for details. This information is based on assumptions that may not apply to your business.
For more information go to www.irs.gov.
Win a $10,000 technology makeover…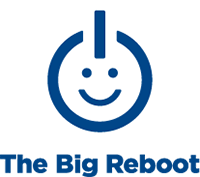 Toshiba, Intel and Staples have joined forces to sponsor "The Big Reboot" contest to give small businesses a chance to win a $10,000 technology makeover. There has been a lot of talk about the importance of small business to the economy. These three bigger businesses want to give us smaller ones the opportunity to tell our stories.
Get all the details at http://www.thebigreboot.biz/phases/5. Nominate your favorite business. (Maybe your own!)
Vote to show your support for these small businesses, and you'll be entered for a chance to win a Toshiba laptop. Everyone has an opportunity to win!
Which has more germs…
A toilet seat in the office restroom or the phone on your desk?
TV commercials announce the arrival of "cold and flu season". So in the spirit of that season, let's talk about germs in the workplace.
Dr. Charles Gerba, professor of environmental biology at the University of Arizona, conducted a study of germs in the workplace. 7,000 samples were collected from offices across the country. Twelve typical office surfaces were tested and the top five most germ-contaminated spots were named.
Telephone
Desktop
Water fountain handle
Microwave door handle
Keyboard
Surprisingly, toilet seats had the lowest bacteria levels of the 12 surfaces tested. (Thanks to your custodial staff.) The microbial population found included E. coli, Streptococcus, Salmonella, Staphylococcus aureus and Klebsiella pneumonia. Yuck!
Dr. Gerba's study, which happened to be funded by a grant from the Clorox Company, went on to determine the effectiveness of using disinfecting wipes to regularly clean personal workspaces. The study concluded, "…using disinfecting wipes (they used Clorox wipes, of course) can dramatically reduce that number [of bacteria] and therefore help reduce your chances of illness."
William Schaffner, MD, chairman of the department of preventive medicine at Vanderbilt University's School of Medicine, takes a different point of view regarding the flu. He states, "There may be some transmission of flu through things like tabletops and doorknobs, but it plays a very minimal role." It seems the flu virus may be very strong when it gets inside your body, but it's a wimp in the outside world.
All the experts agree that frequent and thorough hand washing is a great place to start. Keeping your immune system strong and your mindset positive promotes good health. While the custodial staff may do a good job of cleaning common areas, additional cleaning of your personal space and equipment with a disinfecting wipe can also help. Be sure to read labels and only use products which will not harm the surface you're cleaning.
COMMWORLD of Kansas City recently began giving away wipes with all new telephone systems.
Sources: http://www.webmd.com/cold-and-flu/features/killing-flu-germs-what-works?page=3, http://www.sealshield.com/White%20Papers/cloroxstudy.pdf
Article in KC Business magazine…
by Bob Bennett, CEO & Founder of COMMWORLD of Kansas City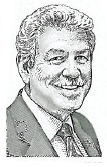 Heroes or Victims
It's time to elect those who will get out of the way when it comes to commerce.
See the magazine at http://kcmag.com/kcb-central, or read the full article.
From COMMWORLD's blog…
How to increase attention to detail & productivity
Researchers have discovered that looking at pictures of kittens, puppies and other baby animals at work increases attention to detail and worker productivity. Therefore, please pass this around your office and to every business person you know so they can look at these pictures and boost the economy!
The findings were the result of a study conducted by Japanese psychologists at Hiroshima University. Students were asked to attempt detailed tasks after viewing pictures of baby animals, then after looking at pictures of adult animals, and finally after seeing pictures of delicious foods. The performance of students after viewing pictures of kittens, puppies, etc. was significantly better than after seeing the other groups of pictures.
The researchers theorized various reasons for the marked improvement, but who cares? Even if they don't improve productivity, pictures of puppies and kittens have got to make you smile.
Sources: www.weirdasianews.com, www.huffingtonpost.com
Daylight Savings Reminder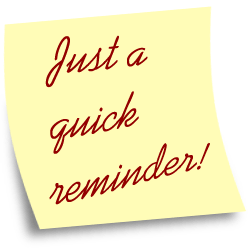 This Sunday, November 4th at 2:00am, it's time to "fall back" again. It's a challenge to remember how to change the time on a clock, DVD player, microwave, car, etc. that doesn't change automatically.
COMMWORLD will proactively make sure the time changes are correct on equipment covered by our Partner Protection or Equipment Rental Plans. You don't even need to call us. The service is included and we'll happily take care of it for you. Newer systems make the change automatically.
If your business isn't a Plan member and you need help, call 816-763-1100 or email service@commworld-kc.com to place a service request to make the change.
Safety Reminder
Don't forget to change the batteries in smoke detectors at home and in your office. It's also a good time to change batteries in any uninterruptible power supply (UPS) or battery backup system which protects and supports your phone system, voice mail or data equipment. Be sure to change batteries at least every 3 years.
Fun Phone Facts: 1st Phones come to KC in 1877…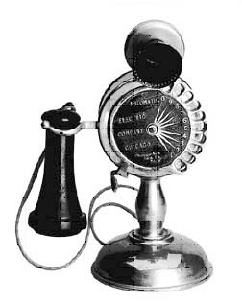 Telephones came to Kansas City in 1877. Colonel I.C. Baker, superintendent of Western Union Telegraph Company, came to town and met with Lee D. Stanley, the night manager and electrician for the company. Baker offered Stanley the opportunity to canvass the area to find willing subscribers for the new telephone service.
Armed with pamphlets, diagrams and basic sample telephones which had no dial, just a mouth and ear piece with a crank for the bell, he set out on the task. Baker had promised to provide the wire and equipment if Stanley could scare up just 20 subscribers.
Lee Stanley's challenge was to convince skeptical Kansas citizens that this new invention actually would transmit the human voice and that it would become a useful tool. The first six subscribers worked in the grain elevators. Next came Armour & Co., Jacob Dold and Fowler Brothers in the meat packinghouses located in the West Bottoms.
After that, Stanley approached wholesale grocery men. Four of them pledged to subscribe if Nathan Frank, another grocery man would go in with them. Mr. Frank, however, was totally against the idea until one day when Stanley interrupted a meeting he was having with a coffee salesman. The coffee salesman backed up Stanley's arguments for the telephone by telling Frank that his employer's New York office had installed a telephone and they thought it was a great convenience. In fact they thought the telephone would revolutionize business methods. If it was good enough for those fellows in New York, it was good enough for Nathan Frank.
Stanley built the first telephone exchange in Kansas City in an 8 by 10 foot corner of the Western Union operating room. The first operators were men – two on the day shift and one at night.
After about twelve subscribers were connected, they conducted a big demonstration of the power of the telephone. Using an old government telegraph wire which ran from Kansas City through Wyandotte and on to Leavenworth, they managed to install a phone at the Kansas Institute for the Blind. On one scheduled evening, every place in Kansas City which had a telephone had scores of visitors crowded around it while the blind pupils sang into their telephone at the Institute. The demonstration convinced skeptics that the telephone really worked and some were nearly convinced that they had witnessed a miracle.
Source: "Portals to the Past" by David W. Jackson - Jackson County (Mo.) Historical Society