The Sky is Not the Limit!
Toshiba launches VIPedge, the cloud-based unified communications / business telecom solution and the industry is already buzzing...
With the announcement of the VIPedge, Toshiba completes the line up of the "Best of All Worlds" in telecommunications. The Strata CIX family of telecom systems offer converged technology – digital, analog and VoIP (voice over Internet protocol) as needed. The IPedge is pure VoIP and the new VIPedge is a cloud-based version of the award-winning IPedge.
Local Support for VIPedge is a Key Differentiator
One industry expert who is already writing about the VIPedge is Sandra M.Gustavsen, an analyst with 18+ years of telecommunications experience. She conducts research and analysis of business telephony products and has published articles on trends in business telephony which have appeared in numerous telecom industry publications.
Ms. Gustavsen sites support as a key difference between the VIPedge and other hosted solutions. In an article on www.tmcnet.com, she states, "Toshiba differentiates its VIPedge hosted offer by including high-level support services before, during and after the sale. VIPedge is sold and fully supported by Toshiba dealers, from the initial assessment and quotation to the installation of the router (from Adtran) and Toshiba phones and followed up with ongoing support for future needs or issues."
Another article on www.eweek.com states, "Software upgrades are included in the monthly service fee, and PBX equipment obsolescence is kept to a minimum as VIPedge systems are always kept up to date in the cloud. System administration is included in the monthly service fee and reduces the need for on-site system management.... In addition, businesses that start with the VIPedge service can migrate to IPedge systems in the future as their needs change."
For a quote, just call us at COMMWORLD of Kansas City. 816-763-1100
Sources: http://www.tmcnet.com/tmcnet/columnists/columnist.aspx?id=100064#ixzz21PJbYWyL,
http://www.eweek.com/c/a/VOIP-and-Telephony/Toshiba-Launches-VIPedge-CloudBased-Telephone-Platform-696516/
VIPedge Special Introductory Offer...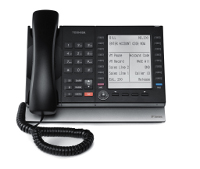 Toshiba full-feature IP phone for only $49.99 for a limited time - list price is $190.99
To introduce the VIPedge cloud-based telephone system, we're offering this special incentive for a limited time. This is a high quality, full-feature telephone with Toshiba reliability built in. This offer makes VIPedge even more attractive financially.
Choose from several Toshiba telephone devices including three Toshiba IP5000 desk phones and the IP4100 SIP DECT handset, plus Toshiba's Call Manager PC softphone.
The monthly charge per user is $14.99 and includes DID, unlimited Local and Long Distance calling, IPedge PBX features, unified messaging and Toshiba's Call Manager PC softphone plug-in. With a SIP Trunk at $30 per channel, Toshiba calculates an average cost of $29.99 per user. An Auto Attendant capability is $4.99 per month, and international calling plans are also available for an extra fee.
Call us first or pay more later...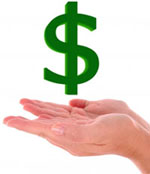 Please, read this before it happens to you.
The city is crawling with sales reps and agents for all the local/long distance/internet service carriers. They're calling, mailing, networking, emailing and advertising to get your attention and to get you to switch to their service. They claim to have better, newer, faster, wider service at a lower price, and sometimes they do. But even the ones with the best intentions don't always know the whole story and that can end up costing you.
We work with ALL of the carriers – every one of them. We know their strengths and weaknesses. Across the board, one weakness is that they don't really know your phone and data equipment.
Perfect example: a long time COMMWORLD customer was sold by a different carrier because they could save about $100 per month. That's a lot of money over time. They signed up for the service and then we were called in to facilitate the cutover to the new service. Unfortunately, the customer didn't know that the new carrier service would require him to buy additional equipment before it would work. He didn't know that there was additional labor and material required for cabling to bring the new carrier service to the company's phone and data equipment room. For this customer, the additional expenses cancelled out the potential savings.
We know this carrier well. They're one of the good guys, but they just didn't know.
The moral of the story is – call COMMWORLD first. We know about your phone and data equipment. We know the carrier services and the companies that provide those services. Call us first and we will analyze your needs and match you with the best service from the right carrier at the best price. Plus, there won't be any "gotchas".
Yes, when you sign up for carrier services through us, we get paid, but you don't pay any more and you don't get any less. It is really a win for you, a win for COMMWORLD and a win for the carrier because they end up with a happy customer that understands the whole picture.
Video Surveillance Gives Businesses Strong ROI...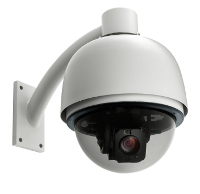 COMMWORLD of KC is an Authorized Dealer of TOSHIBA Video Surveillance. We're talking high quality video here, not your fuzzy, crummy, can't identify anyone, gas station convenience store video.
"The effective use of digital video surveillance equipment can reduce liability & workers' compensation premiums, fraudulent insurance claims, and may assist in the prevention and apprehension of dishonest employees and customers. Today's technology also provides the ability to watch your business remotely from home or other locations."
That quote was from "Digital Video Surveillance Guidelines", a document created by the Security Advisory Council of New York's Nassau County Police Department. It further explains the "Return on Investment (ROI)" for video surveillance as follows:
"Video surveillance makes good business sense and is a necessary tool in today's vulnerable business environment. Digital video provides not only security but an easy-to-use management tool. Just think of each camera as a dedicated employee, who works 24 hours a day without taking a coffee break, vacation or sick day. Most of all, your electronic employee has a memory that does not forget, is accurate and provides a true return on investment."
Here are 7 Ways Video Surveillance can help your business...
Protect safety of people and property – Not only do cameras help you maintain safety around your business by letting you see what is happening, they also discourage misbehavior. Conspicuously placed cameras reduce threats of violence, vandalism and inappropriate behavior.
Increase security – Monitoring restricted-access areas helps make sure that only registered guests, staff members or authorized personnel gain entry to specific areas.
Improve worker productivity – What is observed and measured tends to improve. Just the knowledge that someone cares enough to watch what they do can positively change a person's behavior.
Prevent dishonest claims – In instances where employees or visitors falsely claim that they were injured, harassed, etc. on your property, visual evidence from security cameras can disprove such assertions, saving unwarranted insurance claims and lawsuits.
Monitor certain areas – IP surveillance allows authorized personnel to monitor critical areas continuously, in real time, from personal computers, smart phones, etc. Business owners / manager's can actually see what happens while they are away.
Prevent crimes – Prominently placed security cameras deter potential thieves and identify those who do commit a crime or vandalize.
Improve company image – The presence of a security system shows your customers and employees that you care about their security.
Source: Digital Video Surveillance Guidelines
Winning Video Earns Toshiba Thrive Tablet Computer...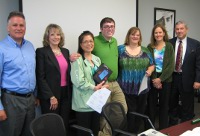 Congratulations to Crossroads Hospice for producing the 2nd runner-up video in a nation-wide contest sponsored by Toshiba. COMMWORLD of KC CEO & Founder, Bob Bennett; Vice President – Systems Engineering, Curt Wiens; and President, Linda Bennett were invited to the staff meeting at Crossroads Hospice on July 23rd to present their prize.
Our thanks go to the Crossroads Hospice staff for their participation in the Phone-A-Saurus contest and a special thank you goes to Ms. Janet Hessenflow, Executive Director for being a client of COMMWORLD of KC for 15 years.
Their rapper video showed enthusiasm, creativity and a real sense of fun. We were delighted to present a Toshiba Thrive Tablet as the reward.
HEMP is taking applications...
No, we're not suggesting smoking anything funny...and if you've been in the business community in Kansas City for any time at all, you know what we're talking about.
The Helzberg Entrepreneurial Mentoring Program (lovingly referred to as HEMP) is taking applications for the program until August 1st.
COMMWORLD of Kansas City was selected to enter the program in 2005. It is a remarkable experience and we highly recommend it.
HEMP is a 3 year mentoring program which matches business owners with seasoned mentors. Requirements include $1.2 million minimum annual revenue, at least 5 employees, 3 years or more in business and the Mentee must be the ultimate decision maker.
After the initial 3 years as a Mentee, many HEMPers don't want to leave the organization and stay on as Fellows or Mentors.
Are you stressed?

Do you know anybody experiencing high stress?
I know, I know, those are really silly questions. Everybody is experiencing stress because every day the local and national news shows highlight multitudes of stressful experiences. In fact just watching the news is a stressful experience.
We think we feel stress because of business, the economy, politics, tragic happenings, co-workers, family and on and on. Learn what the real cause of stress is. Learn how to recognize stress and worry and eliminate them from your life in order to live the life you were meant to live.
Email or call Bob Bennett to set up a group presentation or a one-on-one session to learn how to free yourself from the rigors of stress. You can reach him at reb@commworld-kc.com or 816-763-1100.
Bob has an MBA in marketing and is a certified Level II practitioner of Faster EFT.
Read more about Bob »