From the COMMWORLD blog...
Free kittens with every order
Supplies limited. Must have a loving heart and good home to qualify.
Adorable, Playful, Affectionate and Litter-Box Trained.... They've been coming to work at COMMWORLD to enhance their socialization skills. As much as I hate to part with any of them, 5 kitties plus our older Fluffy Cat is too many. If you have love to give to one of these babies, just call Linda or Bob at the COMMWORLD office. (816-763-1100) The kittens are free to good homes. (Just kidding about the kitten with every order - there's no purchase necessary!)
We snapped this picture shortly before moving the plant. The kittens had just discovered it and we were concerned that it could be harmful to them. I knew they would be extremely harmful to the plant. You should see the fun and mayhem they create with fake greenery.
A Mommy cat visited our barn and delivered 5 adorable kittens. By the time Bob and I discovered them, their eyes were open, they were walking around and they were hungry for the kitten food we gave them. Mommy isn't wild, but she was very cautious. It took time and patience to win her confidence to allow us to pet her and the kittens. We knew we had to get the kittens early or they would become feral cats.
It seems the socialization is working. As I write this, 2 of the little darlings are sound asleep on my lap.
Bob's article
Bob Bennett, Founder & CEO of COMMWORLD of Kansas City is a columnist for KC Business magazine on the subject of Business Philosophy.
Bob's latest article found in the June issue is titled "Work Problems? That's Fantastic"
Welcome Dave Headley to the COMMWORLD of KC team...
Dave joined COMMWORLD as an Account Executive specializing in business development, aka sales. He has a strong technical background with a degree in Electronics Technology and many years of technical sales experience. Dave's areas of specialization include Closed Circuit TV for video surveillance, the cable industry, telecommunications services and telecommunications systems for business. He spent the last several years in Wichita and recently returned to the Kansas City area.
In addition to having all that expertise, Dave is a long-time friend and a great guy. He is a sales professional who truly cares about the needs and satisfaction of the customer. We are happy to officially welcome Dave to our team.
New release adds video & greater survivability...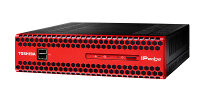 IPedge™, Toshiba's 100% Voice over Internet Protocol (VoIP) business communications system, was introduced at the end of summer 2011 and already more capabilities are being added with a new software release. IPedge has been met with great reviews by analysts and customers. It won "Product of the Year" and excellent ratings from Internet Telephony magazine. As the newest addition to Toshiba's line-up of communications platforms, IPedge continues the tradition of reliability and investment protection combined with the features and capabilities business owners and managers want.
Brian Metherell, vice president and general manager of Toshiba America Information Systems Inc., Telecommunication Systems Division commented, "Now with built-in audio/video conferencing and Web collaboration plus survivability of the UC [unified communications] application, IPedge gives SMBs and multi-site companies more ways to communicate efficiently, cost effectively and reliably."
IPedge comes in three sizes to meet the needs of small and mid-size businesses with up to 40 users, 200 users or 1,000 users. IPedge gives Toshiba the unique distinction of offering the "best of both worlds" – Digital technology, VoIP, plus the combination of both called Converged. The system includes a host of unified communications applications designed to increase productivity and profits for business.
Going green & saving you $$$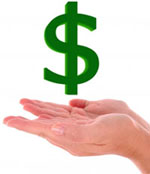 An important part of COMMWORLD's service is recommending the best technology solutions to improve our customer's productivity and their profits. That includes providing technology that reduces energy use and then sharing best practices to help the customer realize maximum savings.
COMMWORLD provides telecommuting, unified communications, fax mail, GPS tracking, voice mail and voice / video / web conferencing – all technologies which will help a company go green while they save.
Toshiba's Green Policy »
Samsung's Environment, Safety & Health (EHS) Policy »
Here are 10 Energy & Money Saving Tips you may find helpful.
10 Energy & Money Saving Tips
Turn office equipment off when not in use to reduce energy drain. Computers, monitors, printers, copiers, adding machines, fax machines, etc. left in a stand-by mode can pull enough power to add up to 10% of energy costs.
Plug office equipment into power strips to make it easier to turn several devices off at one time.
Unplug cell phones and laptops once they are charged. Also unplug the battery chargers or power adapters to avoid energy drain.
Set the default print mode on office computers to print on both sides of the paper to reduce paper costs.
Save more on paper and energy by setting up distribution lists in your voice mail system. You can easily send a voice mail "memo" to everyone on the list instead of printing multiple copies for everyone in the office. (OK, you could also send an email to everyone, but we're a telecom company!)
Fax to and from the desktop to save time and paper. Since many faxes end up in the trash, only print faxes if a hard copy is really required. Forward faxes to other people, save them in folders and treat them like emails. (Fax mail is part of Unified Communications – a powerful time saving technology.)
Use automatic set-back thermostats and light controls. Encourage employees to turn lights off in conference rooms, break rooms, kitchen, etc. as they leave those rooms.
Use telecommuting to allow people to work from home on a part or full-time basis. Telecommuting offers many benefits to the employer and to the employee including improved work / life balance and saving gas, time and money. A recent study cited on www.greenbiz.com found that a company could save $10,000 per year by having an employee telecommute half time and the employee could save $6,800.
Reduce business travel and save money by using voice, video and web conferencing technology to hold meetings.
Implement GPS tracking on company vehicles to improve routing practices and increase efficiency. When GPS is installed, drivers typically become more mindful of good driving practices, they avoid unauthorized use of company vehicles and gas usage drops.
Phone-A-Saurus contest ends – winners announced...
The nation-wide contest to find the best video describing why they need a new phone system ended. Three finalists were selected and then voting was opened up to the public – American Idol and Dancing with the Stars style.
COMMWORLD's customer, Crossroads Hospice of Kansas City won third place honors with their rapper video. They won a Toshiba Thrive tablet computer for their efforts, plus it looks like they had a lot of fun producing their video.
Congratulations to Crossroads Hospice and thank you to all who voted.
What do you think of our new brochure?
After 30 years of experience, we have a great big story to tell. It's hard to whittle it down to a small introductory brochure, but we gave it a shot. Please, take a look and tell us what you think.