7 Ways to Get More Done with Fewer People
Kelly Scanlon, owner of Thinking Bigger Business Media, Inc. is a respected advocate for small business owners. She knows entrepreneurs and what's on their minds.
In a recent post on Linked-In, Kelly asked the question, "If you are a business owner whose business is growing but you haven't been hiring, what methods, techniques or strategies are [you] using to get the additional work done?"
Kelly, we're glad you asked. We use unified communications (UC) to increase productivity and organization so COMMWORLD can get more done with fewer people. Combine the capabilities of the computer and telephone into one powerful communication tool. This technology helps us offer a higher level of customer service. It's technology with a personal touch.
Here are 7 ways UC can help you get more done with fewer people. . .
Benefits of the Toshiba Call Manager, a unified communications application, include:
Drag and drop makes functions faster and easier. Dial, answer or transfer calls, and more, using your mouse without ever picking up the phone. Outbound dialing from any application makes calling easy with a click of the mouse. Let's say you find a phone number on a website or in a document. Just highlight the number and click to dial.
Eliminate wasted time searching for a co-worker only to find out he/she is gone. Presence capabilities let users see the availability of co-workers and quickly transfer calls and important information to serve your customers faster and better.
Coach sales reps while they're on a call with a customer. Chat enables instant communications with any user or broadcast a message to multiple users.
Certain events, conditions, and actions can trigger the way incoming calls are handled. Routing and screening of calls, selective call forwarding, screen pops of your customer database, voice mail notification, and more can be changed based on your parameters.
Stop frustrating your customers by asking them to re-answer the same questions over and over. Notes taken by one person will follow the call wherever it's transferred.
Don't waste time searching for a phone number. Call history provides a log of incoming and outgoing calls that you can print, search, sort, and redial with one click.
Quit shuffling papers to find the information needed to help your customer. Instead, launch electronic documents, applications and web pages directly from the UC interface for quick access to frequently used tools, scripts, etc.
Call Manager Unified Communications application can do all this and more. Intuitive design and a familiar look make it easy to use and manage. Call Manager can even be used as a stand-alone IP soft phone providing mobility and remote access so you can work efficiently from anywhere.
Call Manager Wins 2012 CRM Excellence Award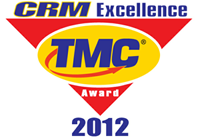 Toshiba's Call Manager for IPedge™ has won another award! It just received a 2012 CRM (Customer Relations Management) Excellence Award from Customer Interaction Solutions Magazine. Call Manager was heralded for "improving the processes... of businesses, streamlining and facilitating the flow of information needed for companies to retain customers." This is the third award won by Call Manager for IPedge™ since it was introduced late last summer. Call Manager for Toshiba's digital systems is also an award winning industry leader.
Contest Ends – We Need Your Vote
Please, vote to help Crossroads Hospice of Kansas City win a new Toshiba phone system in the Phone-a-Saurus contest. Their video made it to the final three. View the video and be sure to vote by May 31st.
The FCC adopts new rules aimed to stop cramming...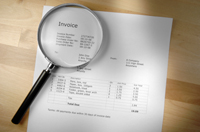 Cramming is the placement of unauthorized charges on telephone bills. On April 27, 2012, the FCC adopted new rules to help stop cramming. These aren't the first steps taken by the FCC and the Chairman indicates they won't be the last in their efforts to end this multi-billion dollar problem that could be costing you.
In a written statement, Chairman Julius Genachowski says that cramming costs consumers, government and businesses billions of dollars annually. He cites the owner of several Krispy Kreme franchises who was hit with $4000 in fraudulent charges. We took our eye off the ball for a while and COMMWORLD of Kansas City was hit with $252 in fraudulent charges. We've uncovered a lot of cramming through the Phone Bill Analysis service we offer to KC businesses. In 2011, the FCC issued forfeitures totaling over $11.5 million against four crammers.
For your protection. . .
The new rules will require carriers to notify consumers if they have the ability to block third party charges and they will require carriers to separate non-telecom third party charges from regular charges to make them easier to identify.
If your local / long distance / internet bill(s) total $400 or more, COMMWORLD will conduct a bill analysis for your business – at no charge. All we need is a copy of your bill(s) for one month and we'll do the rest.
Cramming is only one of the problems COMMWORLD uncovers when we analyze local / long distance / internet bills. Our experts have found errors, charges for services not in use, and out-dated or poorly designed plans resulting in many thousands of dollars in savings.
"A 5% reduction in operating costs has the same P&L impact as a 30% increase in sales." . . .
The Gartner Group
Check out COMMWORLD's Blog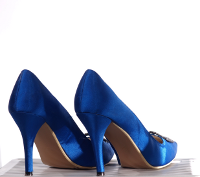 Old shoes lead to 7 lessons on ergonomics
The cap on the heel of my shoe came off and the rough edge caught on the carpet. So I went tumbling down the steps at home.
Bob and I have been cleaning out the last of my Dad's things so the old house could go on the market. We have lifted and lugged enough heavy furniture, boxes and "old stuff" to fill a 16 ft. rental truck once and our pick-up 3 times.
50% Discount on Toshiba IP Phones

with a new, award-winning IPedge™ Communications System
Sure you can make calls on your old business phone system, but will it save money, increase productivity, grow sales, enhance company image and improve customer satisfaction?
Toshiba's new, award-winning IPedge - VoIP (voice over internet protocol) communications system can do all that! Contact us at 816-763-1100 or info@commworld-kc.com to schedule a "test drive" to see what the IPedge can do for your business.
Let COMMWORLD put our 30 years of experience and expertise to work for you. Other companies just sell phone systems. We'll design solutions for your challenges and install technology that improves your business and gets the results you want.
Fun Phone Facts
By the middle of the 19th century, the Western Union Company had acquired smaller telegraph systems in the United States and controlled the first national communications chain. That success created a problem. Western Union engineers were working to solve the problem of transmitting many Morse-code messages simultaneously over the same wires.
Alexander Graham Bell, who was then on staff at the Boston School for the Deaf, became intrigued. He met Gardner Greene Hubbard, a Boston attorney. Hubbard was interested in the potential financial return that a solution to this problem would bring. He agreed to provide the funds for Bell to conduct research on an invention to improve the transmission of the telegraph.
This "harmonic telegraph" was the concept which Bell set out to invent. Thomas A. Watson joined him in his research, but an accidental discovery during their experiments led Bell to the idea of transmitting voice instead of Morse-code. He asked Hubbard for permission to change the direction of his research toward speech transmission, but Hubbard did not see any economic benefit to a speech machine and he refused.
Despite Hubbard's refusal, Bell continued following the new direction. Bell's records show that he slanted his work toward the transmission of voice under the guise of solving the telegraph problem. For that reason when the patent for the first telephone was issued on March 7, 1876, it was called the "harmonic telegraph".
Source: Massachusetts Institute of Technology
http://www.mit.edu/