Send us your bill!
No. We're not going to pay your phone bill, but we will conduct an Analysis of your local/long distance/internet bill(s).
COMMWORLD experts uncover mistakes, charges for unused services, over-priced plans and sometimes even fraud. We've found thousands of dollars in savings for KC businesses. In many cases, we've also improved their level of service with faster internet, direct numbers, etc.
You may be paying for a $65 million "mistake"!
For years, one major provider of carrier services (local/long distance/internet) under paid taxes. (Oops!) Then they reached a settlement agreement to pay $65 million dollars in back taxes.
Guess where that $65 million is coming from. You guessed it – their customers.
You probably wouldn't look for that charge on your bill, but if your business is located in Missouri, you may be paying. No matter where your business is located, your phone bill is probably wrong. Gartner Research states that 80% of business phone bills have errors and our experience backs that up.
All we need is a copy of one month's bill(s) and we'll do the rest. If your local/long distance/internet bill(s) totals $300 or more per month, your Bill Analysis is free!
Call us at 816-763-1100 to discuss or send your bill to lkb@commworld-kc.com with any questions or if we may be of service. We're all in this economy together!
XYZ Company – can you hold....
If phone calls into your company came at evenly spaced intervals, one-at-a-time with a minimum of five minutes in between, you wouldn't need a Call Center solution.
But that's not how business works. Most businesses have peak times when a major portion of the calls ring in. It could be on bid day or the day after invoices are mailed or first thing Monday morning or the last day of the month. It depends on your business.
You may have slow periods when no calls are received and then you might have those unexpected, unexplained times when the phones just go crazy.
Since the phone is the "front door" to your business, you need to make a positive impression every time someone calls. Call Center technology is the answer.
We're not talking about forcing customers to go through a "telephony maze" to end up in voice mail jail. We're talking about user-friendly technology that:
Helps your people greet callers and provide great customer service – just the way you want it to happen.
Gives management reports so you staff adequately, but not over-staff.
Tracks all types of data to forecast and measure business results.
Shows customers that you care about them by providing fast, accurate assistance.
Gives customers additional ways to contact your company like Web Chat.
Nearly every business has a need for some type of Call Center. It may be just a little help for one person who answers calls in a small office. It could be a Virtual Call Center made up of agents all across the country or around the world.
Call Center technology reduces costs, increases productivity, enhances customer service, improves employee morale and positively impacts profits.
Contact us to discuss your unique needs and we'll schedule a demonstration so you can see for yourself.
Learn about Toshiba's Award Winning Call Center Technology
Thank you for 30 years
On October 19, 2011, COMMWORLD of Kansas City celebrates 30 years in business with the same local ownership, representing the same major manufacturer – Toshiba, and outlasting over 330 competitors in KC.
We're feeling very honored by and grateful to our wonderful clients, vendors, friends, family and associates. Thank you to everyone who helped us along the way. We owe our success to you.
Thank you to the clients who chose us as a telecom partner…
These customers have trusted COMMWORLD with their most vital link to their customers, vendors, etc. We've worked hard to gain that trust and we pledge never to damage it. Many clients have relied on us for well over 20 years.
Thank you to our vendors…
We've relied on great manufacturers like Toshiba and Samsung to provide reliable, technologically-advanced products that fit the needs of our customers and beyond. We've been an Authorized Toshiba Dealer since 1981 and an Authorized Samsung Dealer since 1998.
Thank you to our mentors, various organizations, family and friends…
These people have contributed to our longevity and success more than they know. We learn from the people around us and, hopefully, we're able to give back to them, too.
Thank you to all the members of the COMMWORLD Team…
The average associate has been with the company for 20 years. The expertise of our technical staff is unsurpassed, with an average of 25 years of industry experience each and 110 technical certifications earned. Four managers share 110 years working together. They demonstrate the highest levels of expertise, experience and old-fashioned customer service.
After 30 years in the ever-changing telecommunications industry, we're ready for anything the future brings. We look forward to continuing to strengthen these relationships while we also create new ones.
Finally, some good news about taxes.
Uncle Sam has increased the first year "Bonus Depreciation" from 50% to 100%! Qualified property (including telecommunications equipment) must be placed in service by December 31, 2011, so you need to act now to take advantage of this opportunity.
Use this incentive to get a new telecommunications system or other qualifying purchases that will help your business be more successful. It's like getting a $10,000 System for $6,500!
If you don't want to tie up cash, some equipment leases with a $1 buyout will also qualify for this temporary tax break!
Here's an example of how Section 179 works if your business is in a 35% tax bracket.
| | |
| --- | --- |
| Cost of a new phone system or other qualifying purchases: | $10,000.00 |
| Section 179 - 100% 1st Year Bonus Depreciation: | $10,000.00 |
| Total First Year Deduction: | $10,000.00 |
| Cash Savings on your equipment purchase: | $3,500.00 |
| Lowered Cost of equipment after Tax Savings: | $6,500.00 |
The tax relief laws also increased the Section 179 maximum deduction from $250,000 to $500,000.
For more information go to www.irs.gov. For all your communications needs, please call us at COMMWORLD of KC at 816-763-1100.
This is not meant to be tax advice. We're technology experts, not tax experts, so please consult your tax advisor for details. Information is based on assumptions that may not apply to your business.
Space for Lease in the COMMWORLD Building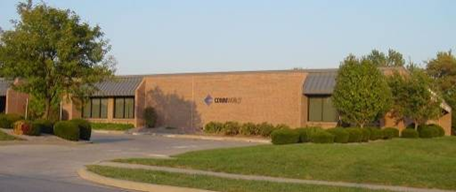 Do you know of a company needing space?
Please, share this flyer and have them contact Bob Bennett at COMMWORLD for details. 816-763-1100
We're looking for a new neighbor!
Reflections…
Will you help us reflect on our 30 years in business by sending a brief message about your experience with COMMWORLD?
Please, send an email to 30years@commworld-kc.com or leave a voice mail at 816-767-7130.
We hope your comments will be positive, but either way, we want to know how you feel. You don't have to identify yourself, but we hope you will.
Thank you.
Remember 30 years ago in 1981…
On October 19, 1981, Bob Bennett opened Communications World of Kansas City – later shortened to COMMWORLD of Kansas City. The country was in the midst of a recession and the competition included AT&T - the largest corporation in the world.
Prices were rising at the Post Office. The cost of a first-class stamp was 15 cents at the first of the year, 18 cents in March and 20 cents on November 1st.
The air controller's strike disrupted flights and led to chaos. President Ronald Reagan and the government fired the strikers on August 11th.
Muhammad Ali retired from boxing with a career record of 55 wins and 5 defeats.
The term "Internet" was first mentioned. (But Al Gore wasn't.)
MTV launched on August 1st. The first video played was "Video Killed the Radio Star" by the Buggles. (Who remembers the Buggles???)
Iraq had a nuclear reactor which was scheduled to go on line soon. Israel launched an air attack on the reactor, thus disrupting Iraq's plan to become a nuclear power. (Sound familiar?)
On October 6th, Egypt's president, Anwar Sadat was assassinated by Islamic extremists during a military parade in Cairo.
Microsoft released MS-DOS.
The yearly inflation rate in the U.S.A. was 10.35%, average household income was $21,050.00, life expectancy was 74.1 years, average price of a new house was $78,200.00, the price of a gallon of regular gas was $1.25 and COMMWORLD of KC was selling 2 line / 2 phone electro-mechanical phone systems with installation for $909.00.
For more Fun Facts from 1981, see COMMWORLD of KC Newsletter Volume 4, Issue 1.
Sources: www.1980'sflashback.com, www.infoplease.com, www.thepeoplehistory.com, www.historycentral.com.