We're celebrating our 30 years in business
and you get the gift!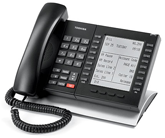 To celebrate our 30 years of local ownership, we're offering 30% Off on Toshiba phone and voice mail systems! Toshiba is known as the most reliable equipment in the industry backed up with the best warranty. We know because we've been an Authorized Toshiba Dealer for all of our 30 years.
If you're looking for ways to reduce costs, generate more sales and improve profits...the right technology, designed to fit your business makes good business "cents". It costs you nothing to find out how a new communications system can benefit you. We'll make it super easy with 0% Financing on qualified systems!
Call Bob Bennett or Linda Bennett at 816-763-1100 or email Bob at reb@commworld-kc.com or Linda at lkb@commworld-kc.com Don't delay. This offer is only valid until March 4, 2011.
Check out some of the latest Toshiba equipment on our website...
Communications Your Way...
At COMMWORLD, we love office phones! But, we also know they're not the only effective way to communicate. Cell phones, voice mail, email, video conferencing or instant messaging may be the best tool in a given situation. Unified Communications can bring all those channels and more together to create a more complete, productive communications system for your business.
This technology has now become cost-effective in the small and midsize business arena. A Gartner Research Report in April 2010 stated, "Unified communications can improve the way that small and midsize businesses interact and perform tasks...SMBs should review how this emerging generation of communications can improve their business operations and processes."
Toshiba is one of only a handful of preferred providers included in the report. The following comments are included in the Gartner Research findings:
Toshiba is known for producing reliable, solid offerings that work well together. The company is known to focus on its core market and business, which is small business communications, and to produce only those things that are integral to this market.
Compared with competitor offerings, Toshiba offers very attractive pricing and bundles.
Read more about Toshiba's Unified Communications Suite in this white paper.
Congratulations to the 2011 "25 Under 25®" Honorees…
This year marks the 10th anniversary of this prestigious award sponsored by Thinking Bigger Business Media, Inc. The Gala event will be held February 26th in the Grand Ballroom of the Kansas City Convention Center.
Special congratulations go to our clients - Bark to Basics, Light Bulbs Etc., Northland Physical Therapy and Thinking Bigger Business Media.
All of us at COMMWORLD of Kansas City were thrilled to be a 25 Under 25® Honoree in the class of 2005!
Toshiba Ranks #2 as Market Leader
Toshiba's telecommunications systems division ranked #2 for IP Sites/Systems shipped in the third quarter of 2010, capturing 19% market share!
As seen at www.ithinkbigger.com - August 2010
Unifying Business Communications
Integrated communications channels provide for clear messaging on multiple levels.
By Bob Bennett
"When words are scarce they are seldom spent in vain."
~William Shakespeare
To paraphrase Shakespeare's quote, "When communication is efficient, it's more effective." Perhaps if he had used unified communication his literary affect on the world might have been even greater than what it was. The increased efficiency and effectiveness provided by unified communication (UC) tools could have increased his volume, improved his quality and expanded his reputation to levels even more impressive.
Customers asked for it, so here it is...
User Training is Now Available On COMMWORLD's Website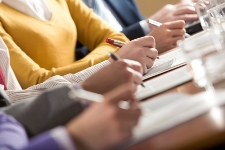 User Training for the Toshiba 5000 series telephones is now available on our website. Use this resource for a refresher or to check out benefits of these powerful phones. You may find out you have more capabilities to make your job easier.
Be sure to make telephone and voice mail training part of new employee orientation. Don't forget the programming and labeling of phones with the new person's name. Little touches like that will help make him or her feel welcome. The newest voice mail systems have a tutorial to walk the "newbie" through the set up and use of their voice mail.
Go to http://commworld-kc.com/training.aspx. Use the drop down menu "Select a Category" at the upper left and choose the feature you want to review. Please, allow time for the videos to buffer.
If you need user help sheets or additional training, just give us a call at 816-763-1100.
Remember 30 years ago in 1981?
The United States was in the midst of a deep recession with prime interest rates sky-rocketing to 20% and the average price of gasoline reaching $1.41.
The Space Shuttle Columbia made its 54.5 hour maiden flight completing 36 orbits of the Earth before gliding to a smooth landing at Edwards Air Force Base in southern California. Space shuttle Discovery makes her final flight 30 years later in February, 2011.
Bob Bennett opened Communications World of Kansas City - later shortened to COMMWORLD of Kansas City. He began a 30 year commitment to providing the highest quality equipment available in telecommunications, backed by un-matched installation and service at affordable prices and delivered with the highest level of friendly, customer service.
The IBM PC was introduced with the base model retailing for $2880 and including 64 kilobytes of RAM and a single-sided 160K 5.25" floppy drive.
Lady Diana Spencer married Charles, Prince of Wales on July 29th at St. Paul's Cathedral in London before a worldwide television audience of 700 million persons. Prince William and Kate Middleton will marry 30 years later on April 29th at Westminster Abbey in London, the site of Diana's funeral.
For people who received a bachelor's degree in 1980 and had full-time employment 1 year later in May, 1981, the average annual salary was $15,200.
In September, the US Congress approved raising the ceiling on the federal debt to more than one trillion dollars and by the end of the year unemployment reached 8.8%.
Luke and Laura got married on TV soap opera, "General Hospital" in front of 30 million viewers! Today's soaps are lucky if they get 2 million viewers.
The U.S. Supreme Court upheld an agreement to return $2 billion in frozen assets to Iran in exchange for the 52 American hostages Iran had been holding for 444 days.
"On Golden Pond", "Nine to Five" and "Raiders of the Lost Ark" were favorite movies and the ticket prices averaged $2.78.
sources: www.boxofficemojo.com, www.cedmagic.com, www.about.com, nces.ed.gov, www.bls.gov